Privacy and cookie policy
Your privacy is important to us, and we believe that it should be protected. This policy tells you how we will use the information you provide to the DECASSA Website and your control over said information.
This policy was made in light of the requirements set out by the General Data Protection Regulations (GDPR) 2018 in order to explain our data processing practices.
You are automatically agreeing to DECASSA Website and its core services by using it, so please read our privacy policy carefully.
 In this document we will cover the following:
PRIVACY POLICY
COOKIES
SHARING OUR PAGES
SECURITY
WHO WE ARE AND WHAT WE DO
Decassa is a UK based home, garden and workspace décor brand that makes furnishing and designing your home inspiring, fun and accessible.
We organize our online store by themes and concepts, so that you can find inspiration for your room, kitchen, garden, or home office.
We have designed our product range and website in a way that allows you the possibility of buying all the products which complements your unique style, imagination, and desires.
We offer product ranges to suit your bedroom, kitchen, living room, bathroom, garden, and home office.
You may also find our subscriptions of replenishable accompaniments such as candles, wax melts, room fragrance, and cleaning wipes very useful.
COMPANY INFORMATION
DECASSA
(Trading name of MNY UK Limited)
Registered in England, no. 06610395,
Vat Number: GB938035810
Registration office: Unit 7-8 Woodside Industrial Park, Works Road, Letchworth Garden City, SG6 1LA
Email: contactus@mydecassa.com
Tel: 0044 (0)1462 658 435
PRIVACY POLICY
WHAT IS DECASSA IS DOING TO COMPLY WITH GDPR?
DECASSA customers have the right to access, erase, and object to their data.
DECASSA will assist customers where possible, to respond to data subject requests they may receive under the GDPR. We will assist our customers with responding to individual rights requests that they receive under the GDPR.
DECASSA will limit personal data processing to specified, legitimate purposes and will limit personal data collection and storage to intended purposes.
DECASSA will ensure that employees authorised to process personal data have committed to confidentiality.
DECASSA ensures that personal data is protected using appropriate security practices.
DECASSA implements organisational and technological safeguards practices to secure our customers' data are compliant under the requirement of GDPR.
WHAT INFORMATION DOES DECASSA COLLECT FROM ITS USERS?
We may collect personal identification information from Users in a variety of ways, including, but not limited to, when Users visit our Site, fill out a form, and in connection with other activities, services, features, or resources we make available on our Site. Users may be asked for (where appropriate), their name, email address, mailing address, phone number, physical images, bank details for sale and or refunding purposes, home address for product shipping purposes. Users may, however, visit our Site anonymously. We will collect personal identification information from Users only if they voluntarily submit such information to us. Users can always refuse to supply personally identification information, except that it may prevent them from engaging in certain Site related activities and services for example, item purchasing.
OTHER INFORMATION WE COLLECT FOR LEGITIMATE PURPOSES
The information we collect will be used to enhance our offerings in order to provide you with a more personalised and effective experience. We may contact you from time to time to inform you of important developments with regard to the DECASSA Website. Additionally, if you have provided your consent, we may also contact you to let you know about any services or promotions we think may be of interest to you as well as our blog updates.
You have a right to access the information that we hold about you. To obtain a copy of this information, contact DECASSA at the address provided above.
HOW DOES DECASSA USE THIS INFORMATION?
 We use your information to provide our services, including order purchasing, order shipment fulfilment, Customer Service Assistance or/and product improvements.
We use your information to contact you at your request or to prove customer service.
We use your information to improve our Websites for future services.
We use your information to follow-up regarding product upselling, suitable and appropriate product suggestions, internal promotional offers, feedback requests and additional services.
We use your information to request reviews of our products and services
We may send your information to our trusted outsourced order fulfilment partners, solely for the purpose of shipping your order
We use your information for analytic, research and development purposes.

We do not sell your information to any outside party.
WHO CAN ACCESS YOUR PERSONAL INFORMATION?
As a customer or potential customer, we reserve the right to retain access to the personal information we have gathered from you. If you have provided the relevant consent, we may pass the relevant information to our 3rd party service providers.
As a customer, the information you provide to us is kept in a secure data cloud with very restricted access. We also use a number of measures to ensure electronic access is protected and our systems can't be exploited. When working with third parties such as our cloud storage service provider, our logistics, inventory program/software, and or outsourced product fulfilment partners, we are assured they have secure measures in place to protect your information.
Use of the personal information collected from you is restricted to our relevant staff and appropriate third-party services. Employees will only use this information if they need it to perform a specific and relevant task.
We retain your personal details for as long as is required by the relevant law.
If you have any questions or comments about the way we use your personal information or our privacy policy, please contact DECASSA via the contact form in us via email at contactus@mydescassa.com or call +44 (0) 1462 658 435.
COOKIES
Just like most other Websites we use 'cookies' to track usage of our Website. Cookies are small text strings Websites can send to your browser to help enhance your visit to the Website. Cookies cannot be used to pass on computer viruses, retrieve other data from your computer's hard drive or capture your email address. Generally, cookies can be used to securely store a User's ID and password, personalise web pages, identify visited parts of a Site and keep track of User's selections. The DECASSA Website uses cookies to keep track of your preferences and we may use cookies so we can provide you personalised information based on preferences you've indicated while using our Website. Cookies are essential for personalising your Website experience.
To find out more information on cookies, and how to control or delete them you can visit aboutcookies.org Website.
MANDATORY COOKIES
These cookies are essential to the proper functioning of our Website and enable you to use its features, such as accessing secure areas of the Site. Without these cookies, you will not be able to perform core Site functions.
FUNCTIONALITY COOKIES
These cookies remember choices you make to improve your experience on our Website and allow the Website to provide enhanced and more personal features. They may also be used to provide functionality such as social media interaction. Some of these remember that you have visited a Website and this information is shared with other Websites who will present you relevant products. This type of advertising is designed to provide you with a selection of products that is personalised for you.
MANAGING COOKIES ON YOUR DEVICE
Cookies are perfectly safe to be stored on your digital device and almost all web browsers have cookie storage enabled as a default setting. However, all browsers have the option to disable cookie storage on your computer if you wish to do this. Please be aware disabling cookies will limit the functionality we can offer at the DECASSA Website. To find out more about setting your cookie preferences User the Website appropriate to your own browser.
SHARING OUR PAGES
We welcome you to share our content through social networks such as Facebook, Twitter, WhatsApp, and Instagram, however, you may have cookies from these Websites stored on your device. We don't control the setting of these cookies, so we suggest you check the third-party Websites for more information about their cookies and how to manage them. You can find more information on each of the listed social network's policies on privacy and cookies by clicking the highlighted links above.
SECURITY
At the DECASSA Website we adhere to robust security procedures, therefore our Website is under the Data Protection Act 1998. As such, we follow strict security procedures to ensure that your personal information is not damaged, destroyed, or disclosed to a third party without your permission and to prevent unauthorised access to it.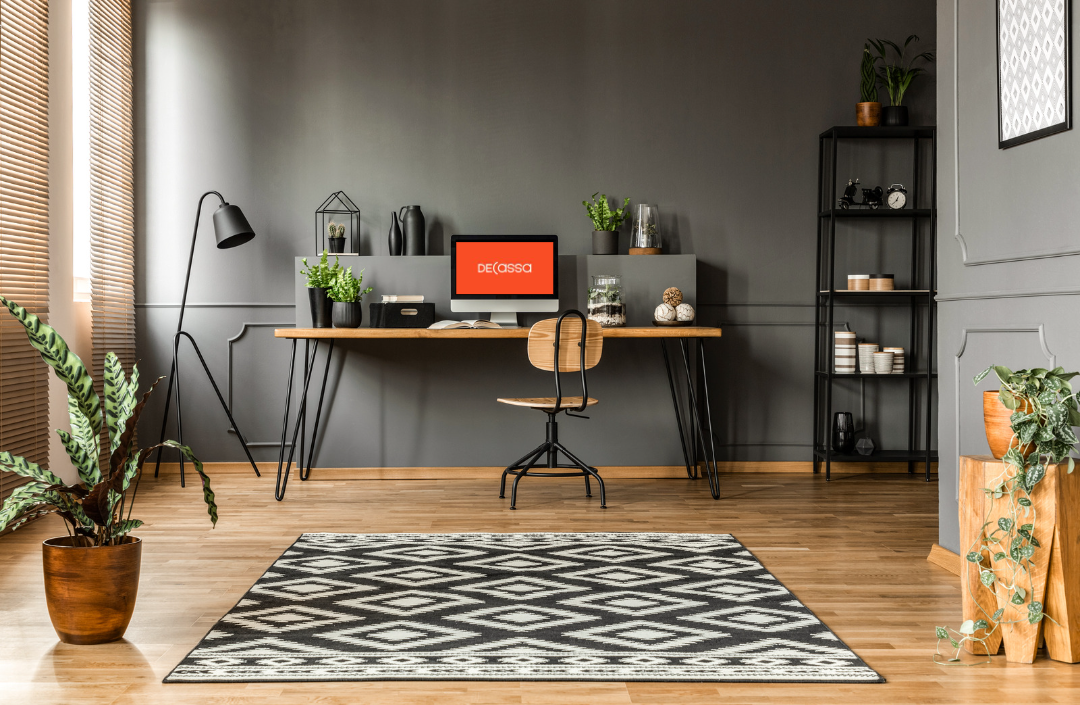 Let's do it together
Join us as an affiliate, and together, we'll ignite the spark of excitement in others, one incredible product at a time...