Wimbledon: A Tennis Tradition Steeped in History and Grandeur
Wimbledon: A Tennis Tradition Steeped in History and Grandeur
Wimbledon. The mere mention of the word evokes images of lush green grass courts, white-clad players, and a sense of timeless tradition. As one of the oldest and most prestigious tennis tournaments in the world, Wimbledon holds a special place in the hearts of tennis enthusiasts and sports fans alike. Let's delve into the history, the allure, and the magic that surrounds this iconic event.
A Storied Past:
Wimbledon, officially known as The Championships, Wimbledon, traces its origins back to 1877 when it was first held at the All England Croquet and Lawn Tennis Club. Initially, the tournament was exclusive to male competitors, and only in 1884 did women's singles become part of the prestigious event. Since then, Wimbledon has become a pinnacle of tennis, attracting the greatest players from around the globe.
The Allure of Grass Courts:
One of the unique aspects of Wimbledon is its pristine grass courts. While most other major tennis tournaments have transitioned to hard or clay courts, Wimbledon has steadfastly maintained its tradition of grass. The grass courts at the All England Club provide a distinct playing experience, with lower, skidding bounces and a faster surface. The elegance and precision required to excel on grass make Wimbledon a true test of a player's skill and adaptability.
Tradition and Etiquette:
Wimbledon is renowned for its adherence to tradition and etiquette. The strict dress code, requiring all players to wear white, is a nod to the tournament's historical roots. The Royal Box, where members of the British royal family and other dignitaries are seated, adds a touch of regality to the proceedings. Another cherished tradition is the consumption of strawberries and cream, a quintessential Wimbledon delicacy enjoyed by spectators and players alike.
The Magic Moments:
Wimbledon has witnessed countless historic and memorable moments that have etched themselves into tennis folklore. From Bjorn Borg's five consecutive victories in the late 1970s to the epic battles between Pete Sampras and Andre Agassi in the 1990s, and the rivalry between Roger Federer, Rafael Nadal, and Novak Djokovic in recent years, Wimbledon has been a stage for some of the most extraordinary displays of talent and determination.
The Atmosphere:
Beyond the on-court action, Wimbledon offers a unique atmosphere that captivates visitors. The meticulously maintained grounds, adorned with beautiful flowers and lush landscapes, provide a picturesque backdrop for the tournament. The enthusiastic and knowledgeable fans, affectionately known as the "tennis faithful," create an electric atmosphere, fuelling the intensity and drama on the courts.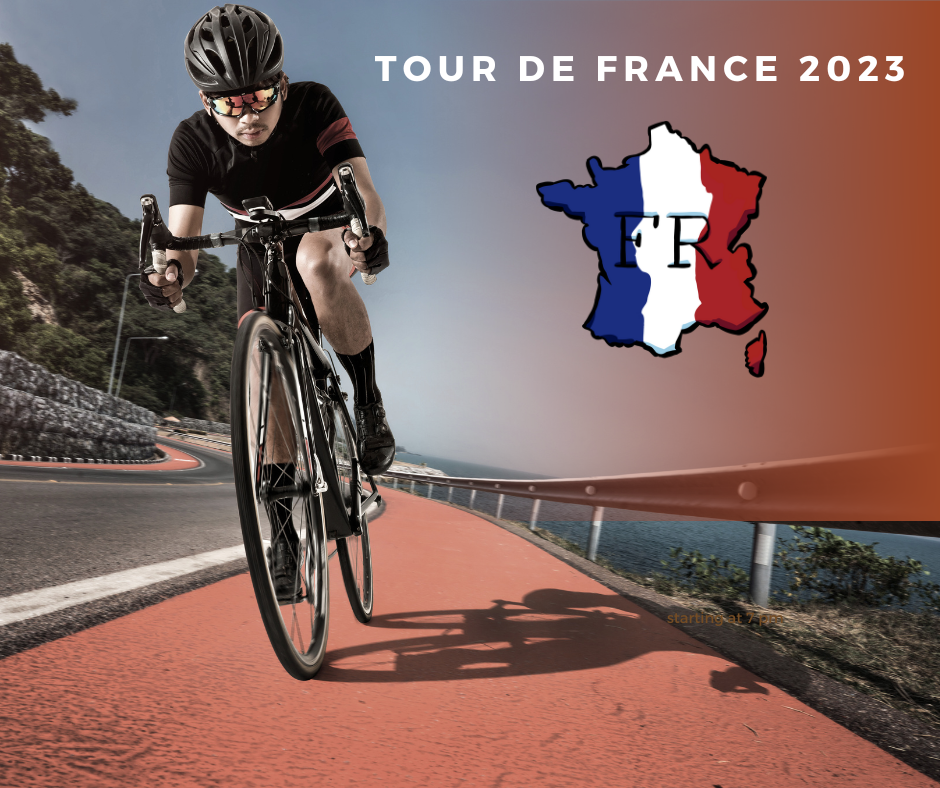 The 2023 edition of the Tour de France is anticipated to feature a challenging and diverse route, combining flat stages, mountainous terrains, and individual time trials. The route is likely to cov...
Read more