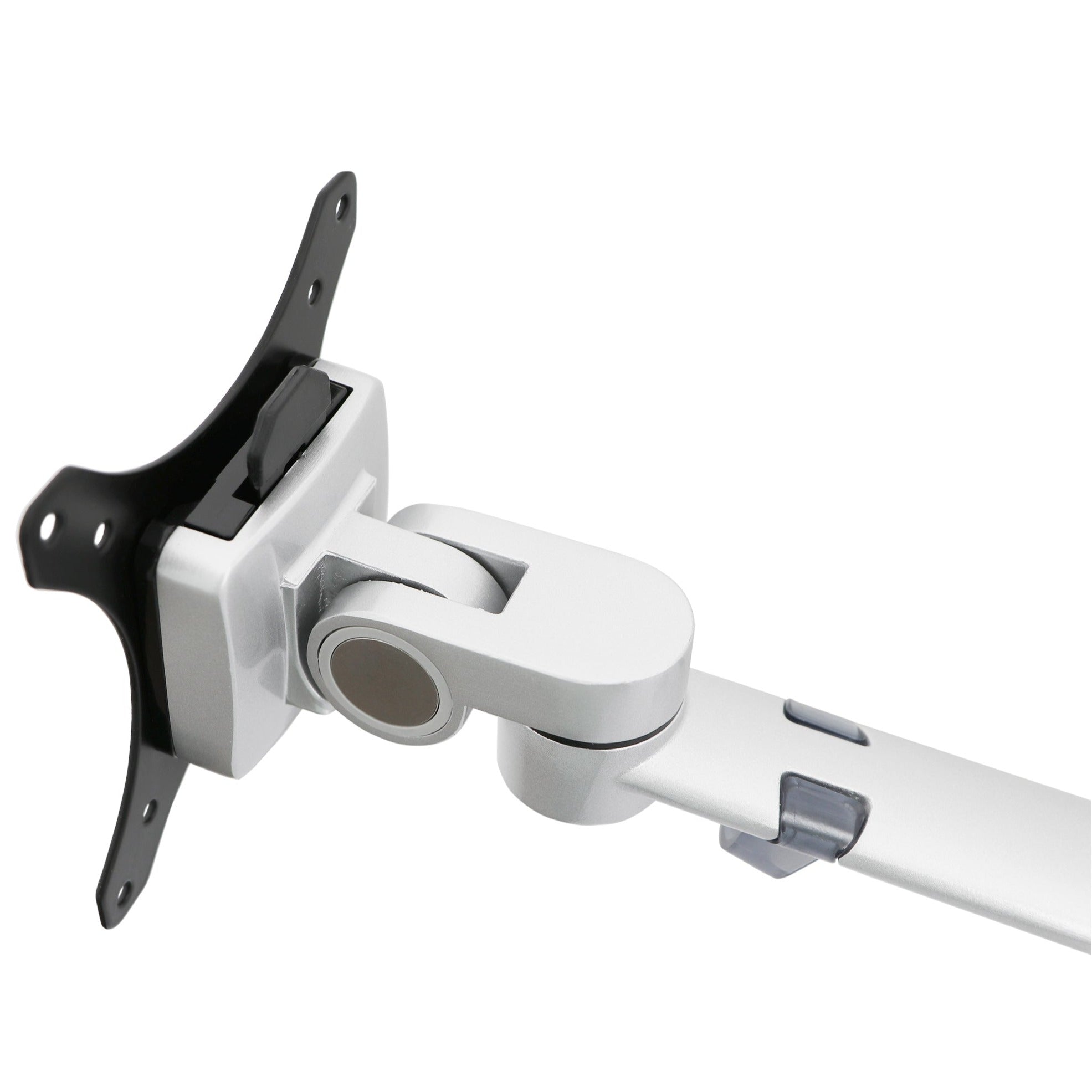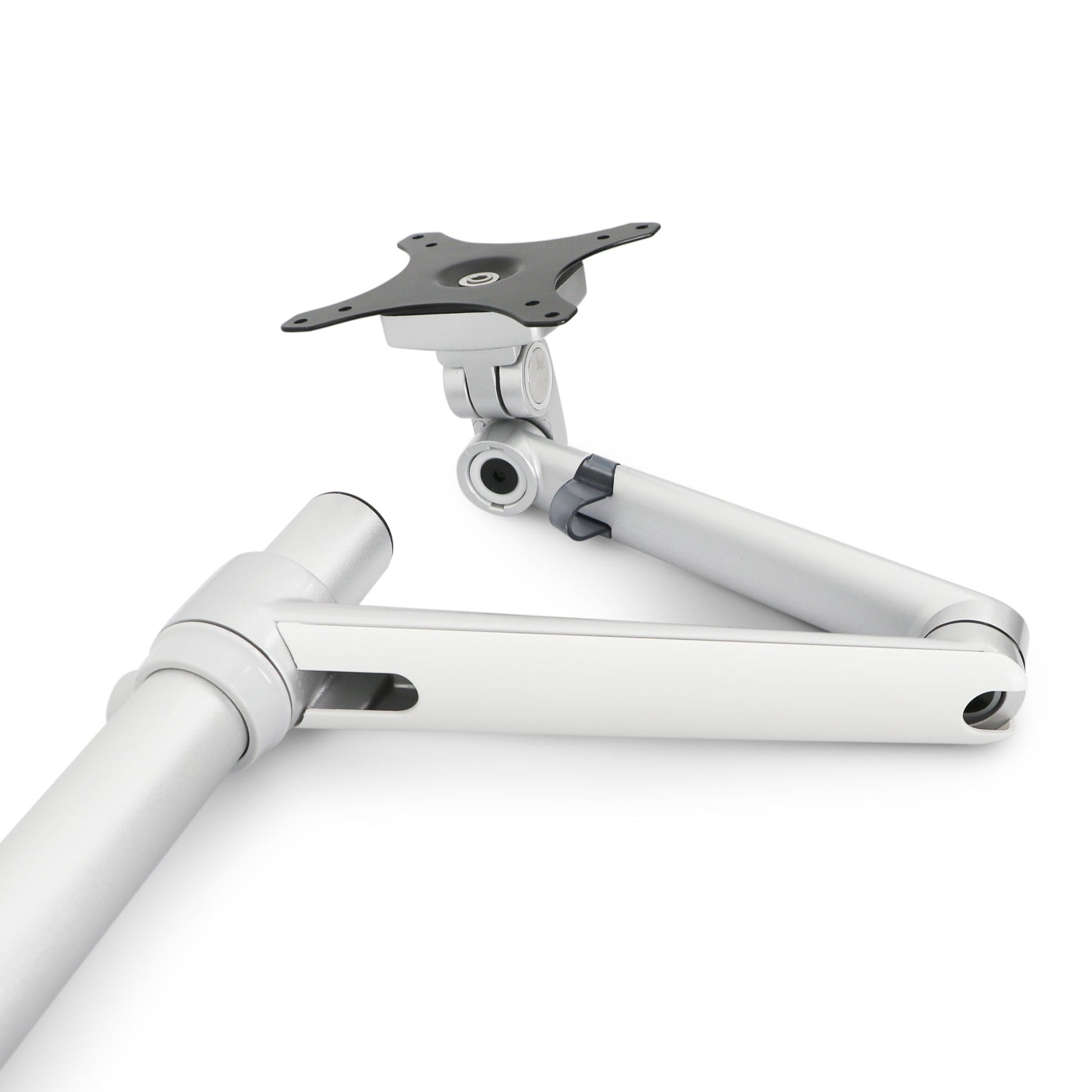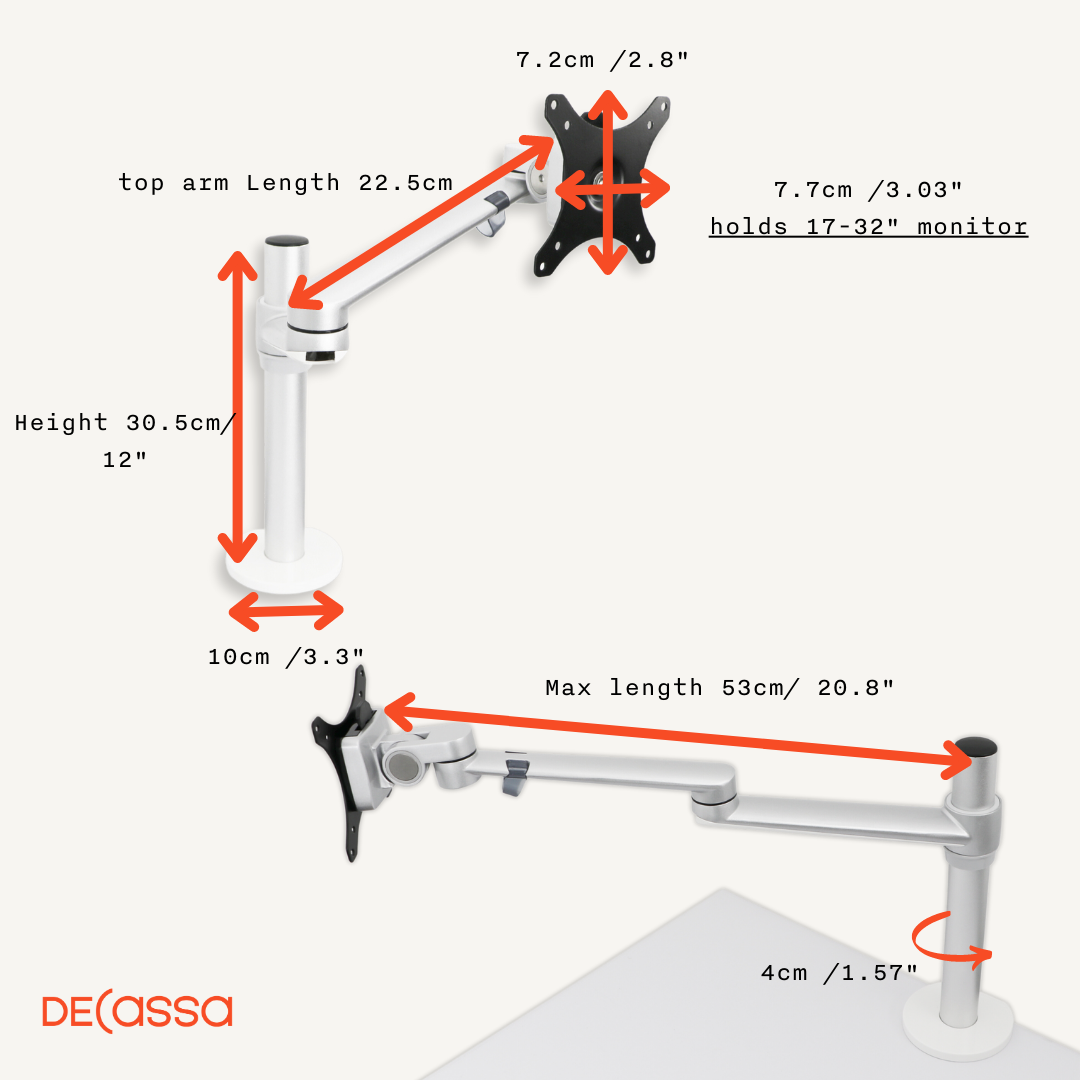 Monitor Arm Desk Mount Single Arm Tilt & Swivel Bracket Silver
Sale price

£79.99
Regular price
(/)
---
Introducing our Desk Monitor Mount, the ultimate solution for optimizing your workspace and enhancing your productivity. This sleek and versatile monitor mount is designed to elevate your viewing experience while maximizing desk space. Let's delve into the details of this exceptional product:
Experience the power of ergonomic flexibility with our Desk Monitor Mount. Designed to hold monitors ranging from 17 to 33 inches in size, this mount allows you to adjust the height, tilt, and swivel angle effortlessly. Find the perfect viewing position that suits your comfort and eliminates any strain on your neck, back, and eyes.
Say goodbye to cluttered desks. Our monitor mount is engineered to free up valuable desk space, creating a clean and organized work environment. With a robust and sturdy construction, it securely holds your monitor in place, reducing the need for a bulky monitor stand and giving you more room to work or add additional accessories.
Installation is a breeze. The monitor mount is compatible with a wide range of monitors within the 17-33 inch size range and features a quick-release VESA plate, making it easy to attach and detach your monitor as needed. Installation is quick and hassle-free. The table/stand comes with all the necessary hardware and instructions for easy setup. The mount is also equipped with integrated cable management, keeping your cables neatly organized and out of sight.
Versatility is key, and our monitor mount delivers. It supports monitors ranging from 17 to 33 inches in size and varying weights, allowing you to use it with different displays or even dual monitor setups. Its sleek design and gloss white and sleek metal finish complement any workspace, whether it's a home office, professional setting, or gaming station.
Enjoy a clutter-free, ergonomic, and optimized workspace with our Desk Monitor Mount. Embrace the flexibility, organization, and enhanced viewing experience it brings to your daily tasks. Elevate your productivity and create a more comfortable and efficient work environment with this essential desk accessory.
Measurements:

Max Height: 30.5cm
Max Length:53 cm
Base:10cm
Monitor size: 17-332"
Monitor bracket: 7.7cm wide and 1.2cm long

Choose options